If you look around, there are many networking events everywhere, some formal and others casual, here's how to organise a networking event that will stand out from the crowd.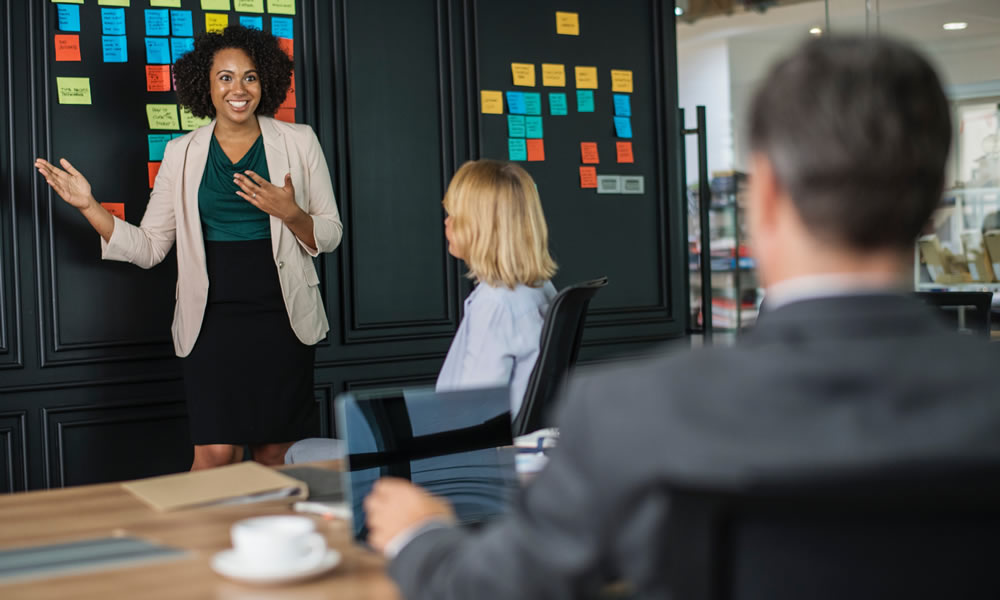 In a Nielsen study, 64% of marketing executives thought that word of mouth is the most effective form of marketing and 92% of consumers believe recommendations from friends and family over advertising. Networking and developing contacts with your peers is such a powerful and low cost form of marketing, why not organise your own networking event?
How to organise a successful networking event
To make sure that the event is successful, you need to work out what your aims are for the networking event, do you want to introduce yourself to potential clients, do you want to show off your new offices and staff or do you want to bring together like-minded people? If your aims are clear, you've got a greater chance of success.
The format will depend on your aims. The office launch might work best if it's a relaxed drinks evening, with just time for a very short presentation on your company, introduce key members of staff and then allow everyone else to mingle and network. If your aim is to bring together local business people, a networking breakfast in a central location could be a better approach.
Realistic pricing + Careful budgeting = Maximum outcome
Before you start making too many decisions, the budget needs to be worked out.
Look around at other local networking events to find out their charges and work out whether you are targetting the same market, and therefore need to price accordingly. If there's nothing similar around you may have more flexibility on pricing, but keep any charges within reasonable expectations. There are many calls on everyone's time and over charging can become a convenient trigger to dismiss what you are offering, which may in turn reduce the potential pool of strong networkers and reduce the effectiveness for everyone else.
Does your event need to be cost neutral, do you need to cover the speaker's expenses, all these things need to be factored into the budget.
Match the venue to your audience
The venue plays an important part in a networking event.
For a breakfast event where you aiming to attract local business people, the venue should be central, good access and parking, and not affected too much by rush hour traffic if that's at all possible.
In the afternoon the venue could perhaps be further out of town with plenty of parking space and/or good public transport links because travel is outside of peak travel times.
Wherever you hold your networking event, make sure that travel instructions are included in your registration pages and cover details such as links to public transport and car parking.
Your venue shortlist needs to be within budget, be able to cater for your dietary requirements, supply the right tech if you are having a speaker (and perhaps you could negotiate a reduced cost if you are bringing repeat business to the venue) and one that will give the right impression for your event. If you are holding it in your own offices, make sure that they are clean, tidy and reflects your image.
Don't forget to consider cultural expectations and dietary preferences that may be different to your own to make sure that everyone feels welcome and the event goes smoothly.
And the secret of great networking is... Timing
We've already explored timing a little bit already with time of day, but picking the right day is also crucial.
First pick a day which does not have a big event already timetabled in, like a Royal Wedding or Wimbledon (unless it's a related event of course).
LOOK BIG, no matter how small your event - Choose the registration system that enhances your image
Think about the information that you will need to collect - who's coming, who's not, did they show up, creating networking sheets, names badges, ordering refreshments, dealing with dietary preferences - there's a lot to take on.
A tried and tested registration system can make organising these things easy, both for you and your delegates. One that allows for delegates to cancel bookings themselves for example is ideal as then your resources will not be wasted on people that aren't actually there. If you are making a charge to attend, you will also need a cancellation policy. Make sure that you will still be able to cover your costs, but be seen to be fair if someone cancels with prior warning.
To comply with the GDPR and Data Protection legislation, you'll need to use a system that stores its registration data in the EU zone, if it's in the public cloud then that doesn't usually comply as that could be stored anywhere in the world. If you are tempted to take this route, you'll need to clearly explain what will happen to the data your delegates provide, and it may be more than a little embarasing to let them know that they have to give up their data rights in order to attend your event, due to your choice of supplier.
I would steer clear of free registration systems. Free systems are free because you as an organiser are handing over your clients' details to the free registration company so that they can market other events to these new clients. Read more about this in the blog post Free Online Event Booking Tools. The Secret Revealed.
If you are thinking about having a feedback option as well (and you really should be), it's best to get an integrated system to give you one less IT supply chain worry to think about.
Match your promotion to your audience
Networking events without networkers will fall flat. Early promotion is therefore vital to get numbers in because good networkers will recommend your event to their own networks.
Your job is to get the ball rolling, so make sure that your event is advertised well, especially by email. Start well in advance before anything else gets in the way of diaries to give time for follow-on referrals, but don't forget to follow up again as the event date approaches to catch those that were interested but didn't take action at the first invitation. Your registration system should be able to give you real-time information on how the sign ups are doing and you can adjust your marketing to suit.
You may consider some incentive for early booking to encourage those with early interest to take action immediately.
Feedback is essential
Where your networking event is to be a regular feature, you'll need to know what your delegates thought of it to be able to build on success or correct mistakes next time.
Send out an email with a link to a feedback survey to find out their honest opinion. If you've got a registration system that has a feedback survey built in, then you don't have to worry about the IT supply chain and its compliance with GDPR and Data Protection.
Old school ways of collection feedback at the event like 'happy sheets' never bring out what delegates really think - they're either preoccupied thinking about the journey home or too embarrassed to give you an honest answer face-to-face. Conversely online feedback can be brutally honest, so don't take everything to heart - look at the rounded view after a few days to judge the overall mood. Do act on any specifics that you can fix next time though.
The key to obtaining meaningful feedback is to get a good response rate; personalised feeback tools integrated in your booking system generally work best.
Keep in touch with your networking group via a CRM system and if it links with your registration system, the IT supply chain is shorter and it's one less thing for your to worry about.