Sales and marketing seminars are a brilliant way to get your message across to potential customers. Create a great first impression through an event experience that enhances your image.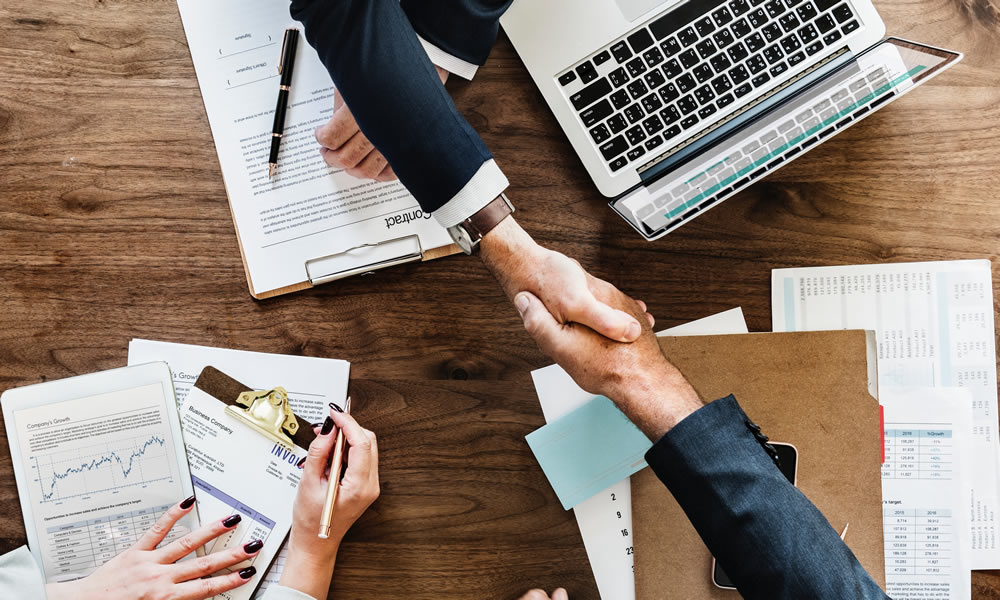 Developing a formula for how to run great sales and marketing seminars needs careful thought as your invitation might be the first contact that your delegates will have and it needs to be right.
How to plan sales and marketing seminars - our top tips
Remember the basics and keep coming back to them.
What do you want to achieve?

For example: Is it for repeat business from loyal customers or to introduce your product/service to new ones?

Who is your audience?

For example: A marketing event, with customers and influencers in the room or a gathering of your sales team to inform them of the new product/service?

How will you know if you've succeeded?

For example: Number of new sales leads or audience feedback ratings/comments?
Expand on these basics and make your plans:
How do you create an effective event?
a) Plan either to use a 'white label' booking page or one that bears the specialist provider's branding. This will depend upon budget but beware of using 'free' software to register your attendees as there is usually a hidden cost to this type of app. Usually, in this case, the price is your delegates; they become the property of the software provider and will receive their marketing and not yours. There is a problem of data ownership, the location of the data storage and deletion. Purchasing appropriate service is better in the long run so that you own the delegate data.
b) Collect together your contact lists or buy them in if necessary, taking care that they have been screened for opt-in to communications. Use social media to drum up interest and ask potential attendees to sign up to show an interest in your event to boost your contact list.
C) Research and purchase an appropriate registration service package.
Purchasing a system is the best approach, please refer to a) above. Look out for easy event setup, delegates being able to book automatically and manage their own bookings, the ability to take bookings through a variety of channels for example, by phone, does the software include feedback collation and metrics to demonstrate the success of your event, does the software enable you to manage waiting lists or know when to increase marketing if there's a slow take-up, is there real-time information about registrations which will mean a reduction in wasted resources? If you chose a registration system that also includes a feedback feature, you'll have less to do in relation to GDPR compliance and your life will be easier. Features like a check-in desk facility would make things a lot quicker for you, especially if it can be done on your mobile phone.
d) Next set up either the dedicated webpage (with the white label offering) or a combined supplier/your page. Don't forget to mention the vital bits of information like the date and venue and also include whether refreshments will be provided, travel instructions, nearest public transport links, that sort of thing. Timings are crucial; will your event clash with another big event that day and always avoid World Cup dates if you can, whatever your target market. There was a 'driver shortage' in the Great Northern, Southern and East Midlands regions as England played Croatia in the 2018 World Cup.
e) Market your event to generate awareness and interest. If you can, use pre-registration to create a momentum. You'll be better marketers than I am, but generate interest via social media if that's your audience, promotional emails, cut-off dates for applications to instill a sense of jeopardy in your audiences' mind.
f) Send out email invitations and monitor responses. Make sure you have an automatic waiting list set up so that you don't get disturbed in the middle of your sleep. Tailor your emails to your market and don't send out too many, this will just put people off but keep them going to create interest. Catchy titles will attract attention and if you've got the budget, appropriate designs.
g) Adjust the marketing if necessary. If you use registration software that displays real-time booking information, you'll be able to either draw back on the marketing if it's been really successful or try different approaches to generate interest. I'm sure that your event will be the former, but it's always nice to know what's happening.
h) Real-time metrics will reassure the rest of your team, your client or your boss that everything is going to plan.
Either your client, team or your boss will want to know how things are going and whether to use 'Plan B' or not. Having information like how long it takes for people to book after an invitation email is sent out or which day/tiime is more effective when sending out the emails will improve confidence in how things are going.
i) Close the booking when the limit has been reached and monitor the delegate list if people drop out. If your chosen software has an automatic waiting list facility that will save you time and sleep. The waiting list facility should have an automatic invitation option as well as a manual one so that you can override it if necessary.
j) Before the day, prep all the paper resources you'll need. As an alternative idea and a talking point, or something to put on social media to generate interest, you could provide badges printed or pasted onto something unusual. There's a blog on this site about unusual badges, find out if it's appropriate for your event. If your event is targetting a younger audience, this is even better as they love a memento.
k) On event day, register people using a check-in desk facility, distribute badges, goodie bags if necessary (and people do like goodie bags, me included). Keep everyone moving through swiftly and that means having enough hands on deck to deal with the busy periods. Towards the end of the registration time, when you've handed out most of the badges, the extra assistants can be delegated to other tasks.
l) Enjoy your event. Don't forget to take a breather now and then to enjoy what you've created.
m) Post event, send out an email link to feedback forms to gather information about your event. If you've bought wisely and have an integrated survey form included in your software, your IT supply chain is simpler and quicker to manage.
Afterwards you'll be able to gather together all the metrics to assist in the production of the next event; questions like 'when was the best day/time to send out the registration email', 'which of the emails that you sent out was most successful in getting a response', 'what did the delegates especially like or dislike about your event' and 'did they have any reasonable suggestions to improve it'. All of these things will help you develop your expertise to produce effective and cost effective events. I'd recommend that you have a standard proforma to gather event information so that you can compare each event in turn. Share this with your team or client and ask them to contribute to get a full picture and use it as a basis for the next event.
View the Professional or Enterprise version of Plus4Events to judge whether it will help you organise your sales and marketing events.