Free Online Event Booking Tools. The Secret Revealed.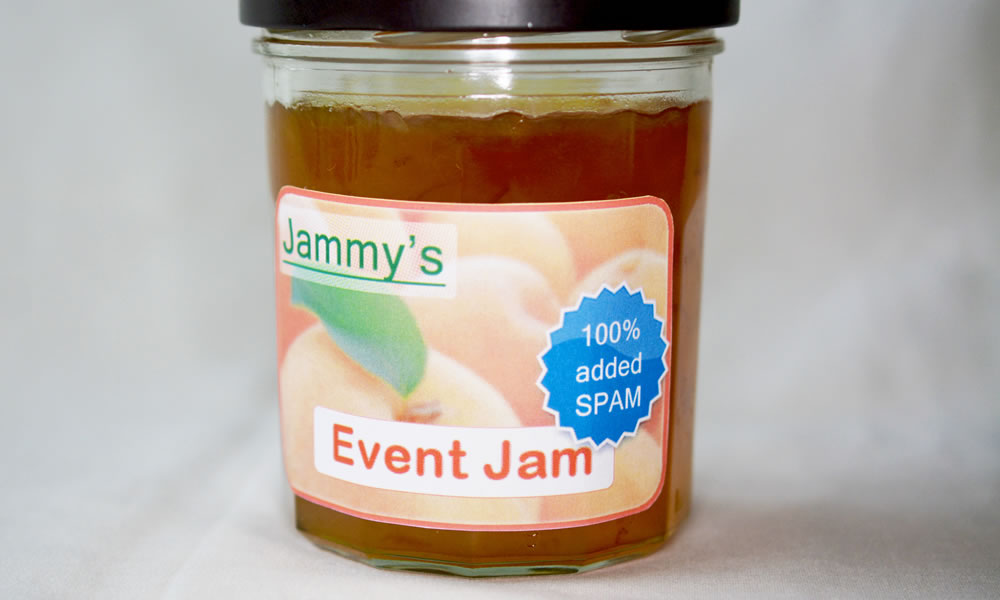 The internet is a wonderful place where you can find lots of interesting/entertaining and useful things that are free of charge at the point of use. However, there's no such thing as a free lunch as they say. Creating and running reliable internet services actually costs a lot more than most people think. So why would anyone offer a 'free' event booking service? What's the true cost? Here are the secrets and myths...
Myth #1. Cross subsidy funds my free service
Some 'free' event booking providers offer free service as long as your events are free to attend but charge fees and commission on paid-for events. It's commonly assumed that fees earned on paid-for events subsidise the free services provided to others. Whilst that's in part true, the number of paid-for events is typically a very small proportion of the total volume, so the equation doesn't really add up.
So how does a 'free' service make money?
Answer: When something online is free, you're not the customer, you're the product" to borrow an often quoted phrase, but in this case it's your customers that are the product.
As an event organiser you spend your time and money to promote your event, then pass your hard won attendees to the free booking service for the last step. At that point your attendees become customers of the 'free' online event booking system, not your customers at all. Although they will grant some data access back to you, you don't own it and crucially, you therefore don't control how it's used.
Consider carefully what this means if your aim is to establish yourself as a trustworthy brand as well your legal obligations around data privacy.
The motivation for the 'free' online event booking company is to grow its database of names and by signing up, you are feeding the 'free' online event company more names using your marketing budget.
Myth #2. Event marketplaces help promote your event
... but also create competition - competition for your attendee's time is always your enemy, even when there's no directly competing event.
Since the attendee is now 'owned' by the booking service, they can market whatever they choose to that userbase within the usual constraints of Data Privacy rules (more about that leter). That means directly through promotions like 'you've booked this, what about ...' so your event becomes a marketing platform for other people's events.  Your customers are not part of your community, they are fish to be netted by other people and their events.
That's an important point, particularly for free-to-attend events, because events are always competing for people's time. It's often hard enough to get attention in competition with other facets of daily life, so do you really want alternative events prominently thrown in to competition for time too?
Once the rubicon of viewing your attendees as marketing targets is crossed, promotion often doesn't stop at recommendations. There are adverts tacked on the bottom of emails, cookies, trackers, third party ad services and so on.
Myth #3. GDPR compliance is taken care of
... are there any issues around compliance to worry about?
Who owns the customers' data; is it you, as the event organiser, or is it the free online event booking software?  In the Terms & Conditions, look for the 'Agree to be Contacted' clause which will enable the 'free' booking service to use your customers' information to store in their database for future marketing.
The EU General Data Protection Regulation came into force in April 2016 and companies have two years to comply with its requirements.  In essence, it ensures that companies that hold data on any EU citizen have to provide the same level of data protection, wherever they are based in the world.  A company has to have an information register and the individual has to give explicit agreement for that data to be held.  The data on an EU citizen needs to be held in the EU and cannot be transferred out of the EU unless certain conditions have been met.  In the light of this Regulation, if you use a 'free' event booking service, you will be responsible for ensuring that your customers' data is retained in the EU as you may be liable for a fine as well as the data holder.
Myth #4. I can always access 'my' data can't I?
... what's the worst that could happen?
As the question of data ownership is unclear, one aspect to consider is the recourse you have if the 'free' event booking company stops offering the service.  As an event organiser, a service agreement is not signed and if that service were to cease or be interrupted, you've not paid for anything, so you have no come back.
In an ideal world, you would expect an orderly cessation of service and the backup of your data to be handed over to you.  However, what if the cessation of service was be due to a bankruptcy, what then as you don't own the customer.  A contingency plan to cover these eventualities would prevent another company's disaster from becoming your misfortune.
A final thought...
The model that a free event booking service uses can be expressed in an analogy of a jam manufacturer supplying a supermarket.  Imagine you are the jam manufacturer and that the supermarket forced their customers to buy a yeast extract product whenever they bought your jam.  Some customers would like that opportunity because they had forgotten that item from their list, but not everyone wants to buy yeast extract. Not unlike spam email really - let's call it Event Spam.
By agreeing to use the 'free' event booking service, you are handing your customers over to someone else without giving them the choice whether to take unrelated products or not, which wouldn't be allowed if it were a physical product.
I'm sure that you prefer that your customers stay your customers.
There is truth in the old adage that there's no such thing as a free lunch.