Well executed events are a fabulous way to keep members engaged and recruit new ones, but present unique challenges to deliver with volunteer effort. Here's how to organise winning Professional Association meetings.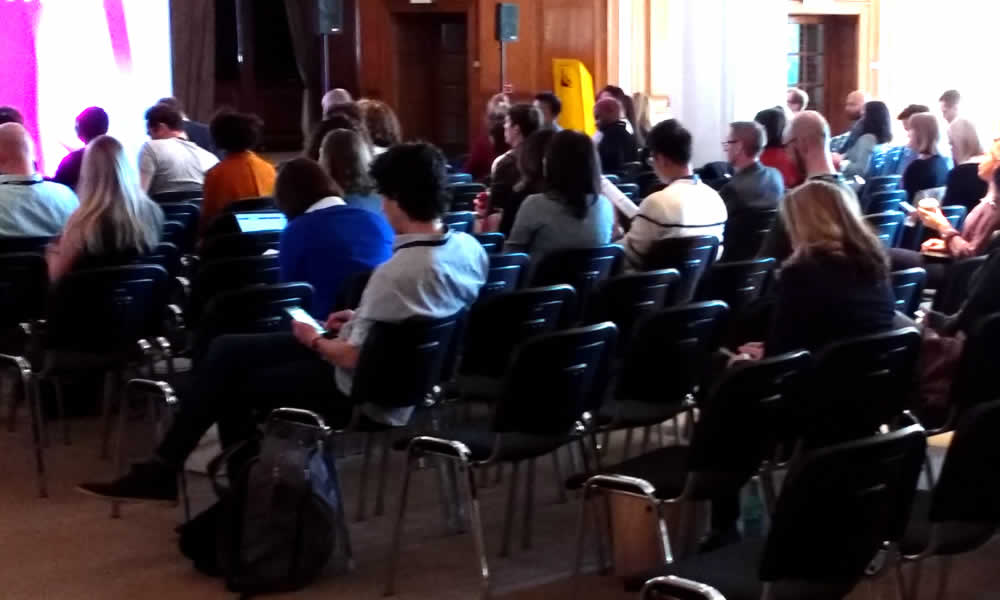 Professional Associations have unique challenges in organising worldwide, national or local events of varying size and frequency, often relying on the efforts of casual volunteers with little event production experience. There are so many variables, especially for many concurrent and geographically spread events that it's difficult for Head Office to know what's going on, but with planning, communication and the right tools, great things can be achieved.
Why is Professional Association Event organisation so complex?
In the Professional Association arena, there are a myriad of scenarios when it comes to events.
Some Associations just organise a big annual conference. More specific ideas are covered in our guides on running a perfect Multi-day Conferences or Trade Shows as well as the hints and tips here.
Some Professional Associations have an annual get-together which is low key and nothing much else is organised for the rest of the year.
Others have regular local events organised by volunteers, adding the challenge of keeping an eye on many events at once and supporting the volunteer organisers where necessary.
Most of course, do a combination of all of these things and the person or team in overall charge needs to be kept up-to-date with what's going on to make sure the Association's event output is supporting its mission, using resources wisely and protecting its reputation by compliant control of data. How you do that can be a challenge, but the right tools will help that become enjoyable as well as achievable.
Maximising Member & Attendee Engagement
Membership organisations survive and thrive on the continued patronage of their members. Engagement is therefore key to sustaining interest, growing members' professional lives and ultimately continuation of their membership.
Face-to-face interaction is perhaps the most powerful way of reinforcing the link between the organisation and member, so relevant events have a great value to all kinds of societies, membership groups and professional bodies.
There are pitfalls too though - events that are poorly executed can soon change the sentiments of members and even raise questions why they continue to pay their subscriptions.
With a difficult balance and events often organised by volunteers who aren't event specialists, the best way to achieve success is to provide event organisers with event managemnet tools and how-to guides that make events seem like they were produced by full time event professionals, yet using minimal and non-specialist effort.
The Long Tail of engagement
Membership churn is a fact of life as members move through their life stages and their interests change, so it's essential to keep recruiting new members as well as retaining existing ones. Engagement with future prospective members is another important aspect to events and helps to quickly form a connection with the activity and values of the organisation.
For a lot of members, an event may be their first interaction with your organisation; first impressions last, well executed events work!
So how do the best organisations do it?
Start with a good multi-user booking system that allows teams of people to access the data on the same set of events. That means there's no single point of failure and if a key volunteer is called away, others can immediately take over at any time.
The team organising any particular event might not be located in the same place or even the same country, but that's not a problem if managed online. However careful data management needs to be integral to the system design to avoid compromising GDPR and Data Protection rules, especially considering that volunteers will be using their own, non-corporate devices to access personal data.
Using a system that's easy for attendees to use also makes life easy for event organisers too. Capabilities like automatic allocation of places, automatic waiting lists, the ability for attendees to manage their own bookings if plans change and triggered alerts at key points create a hands off management system that still keeps part-time organisers on top of essential actions.
Don't give away the family silver by accident
There's an old adage that 'there's nothing for free in life', so just a word of caution about free or low cost booking systems. The compromise for 'free' service is usually that you give away ownership of your attendee data to the software supplier. This is often not made clear to your members and potential members as they request places at your events, nor is the likely transfer of their data outside of the EU. A few issues arise:
Loss of key asset

For most professional bodies, their membership database is arguably their key asset, so handing it to a 'free' third party registration system one booking at a time to syndicate and exploit for their own purposes is not such a good idea. Make sure you exclusively own your attendee data but be prepared to pay for the service in return.

Loss of reputation

Membership caries an implicit trust between the individual and organisation, so loss or compromise of data can create profound reputational damage. Requiring your members to hand over their data to be exploited by third parties in order to consume their membership entitlement raises some interesting ethical questions, particularly for example, where attendance at CPD events is a requirement of their continued license to practice.

Loss of utility

One mitigating approach that some Associations have taken is to deny volunteer event organisers access to registration data. Unfortunately that does not solve the GDPR compliance issues outlined above, but severely restricts those on the ground from delivering the best event experience they could. Lack of easy access to things like name badges, attendance sheets and networking lists is often cited as a top frustration for volunteer led events using 'free' services, although there is some merit in this mitigation for services that store data in Apps on mobile devices. A fully web based solution doesn't have such limitations of course.
Under GDPR, the onus of responsibility falls equally to you with regard to transparency and safeguarding of data. The consequences of non-compliance can be very serious, even more so for charitable organisations overseen by the Charities Commissions of England and Scotland who take an interest in such matters.
Who's brand is it anyway?
Given the potential problems that compromised outsourced event booking systems could lead to, an obvious conclusion could be keep it in house and do it yourself. However, that will rarely deliver the ideal outcome for Associations of any size.
Smaller organisations

Stretched IT departments struggle to afford to support the specialist skills needed to deliver secure, high availability public facing websites that can routinely process transactions involving personal data in a reliable and secure way.

Larger organisations

May have the fundamental skills, but won't have the event-specific experience of a specialist provider that's needed to meet the polished expectations befitting a larger, more prestigeous organisation.
One influencing factor in this choice can be the desire to promote your own brand to the forefront of your members minds, reinforcing the member-organisation engagement relationship. This is where 'white label' solutions win out, because you can tap in to the capabilities of a specialist event software supplier whilst offering your members a seamless transition across from your other website(s).
Engagement is a journey not a destination
Keeping in mind that the endgoals are recruitment and continued engagement, the event experience is just one of hopefully many highlight points in time. Consider it a journey more than a destination, so it's helpful to signpost relevant future events to build momentum.
Before setting past events aside though, it's important to learn from them - what went well, what not so well. Collecting attendee feedback is a vital part of refining event delivery to build a winning event formula.
Asking relevant questions via online feedback polls is proven to be the most effective method of gaining such insights and opinions delivered from the keyboard are always more candid that you could hope to collect from old fashioned 'happy sheets' handed out on the day.
A well executed online feedback system integrated with your booking service can achieve response rates that are the envy of online marketeers with very little effort. Finding out what the delegates thought of it which will help you create an even more stunning event next time.