Hot New Wearable Tech Everyone's Talking About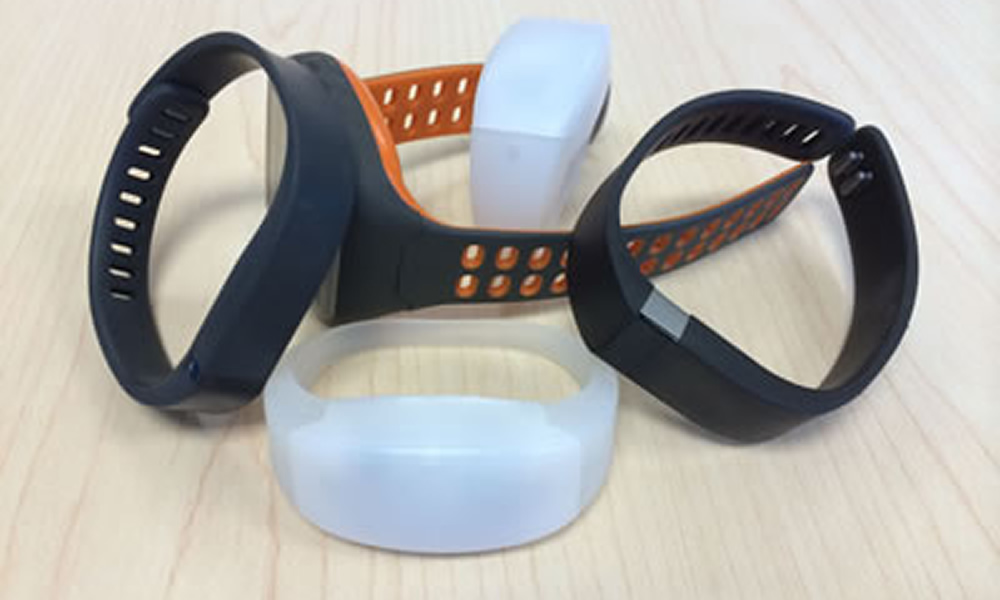 Do you monitor your fitness using tech? It's becoming more common to either wear some sort of device that will record your movements during the day like an Apple Watch or a Fitbits band or to upload your stats to sites like http://www.running-log.com/ . It's something that we're familiar with and can see a value to using it. We can adapt this wearable technology to areas of business life, especially when it comes to event organisation.
Identity versus Display
There are two categories of use for wearable tech:
Identity:

where the wearable item acts a a token to validate the wearer's entitlement to some aspect of the event

Display:

where the wearable item conveys some information to the wearer or those around them
The identity aspect shows that the wearer has either paid and is entitled to entry to an event or that the wearable item acts as a token and goods/services can be supplied to the wearer on production of the wearable item (see below). The provision of identity can be monetised whereas using wearable tech primarily for display is typically anonymous.
Wearable tech allows the wearer to be identified (with their permission, of course). Wristbands have already been used as an entry pass. No more having to find your phone in a pocket or bag, no more having to find your printed ticket, just wave your wrist over the check-in point. What a time saver!
Practical applications that have worked
At the Sonar Barcelona 2105 Music Festival Music Festival, attendees didn't need to dive into pockets to find cash or cards or the event programme as wristbands were pre-loaded with information and money, allowing the delegate to buy items at the event or to find more information by scanning the wristband at strategic placed points.
Software allowed the event organisers to track what delegates spent their money on which helped to build a picture of delegate hotspots, useful when planning the next event.
For Classic Venue Solutions, audience participation is easier with tech that's on a wrist instead of buried somewhere. Access to the gadget is instant and offers feedback and voting in realtime.
The Daily Telegraph noted that the display aspect of wearable tech was beautifully brought to our attention during the TV coverage of the Rio Olympics Closing Ceremony , where the GB athletes wowed the crowd with the back of their jackets showing 'obrigado' (Portuguese for 'thank you') in lights and their trainers flashing red, white and blue. Both items were courtesy of innovative design and clothing from Simon Jersey . The shoes will be on sale for about £30 from their website.
Virtual Reality
Wearable tech also includes Virtual Reality and this can be used to give your customer a fully immersive experience of your product, location or idea right there.
At the Cannes Lions International Festival of Creativity, visitors to the Marriott stand were treated to a VR experience of Hawaii .
I've written about how VR can be used to good effect by Event Organisers in a previous post 'What can Virtual Reality do for Event Organisers?' including the ability to give your audience a personal experience of anywhere in the world without leaving the delegates' room.
There's an opportunity to use the wearable technology that the delegates are wearing to provide an inclusive experience. With the data that the organisers collect, events can be tailored, but remember you need a reliable internet connection.
References: