You're Sitting On A Gold Mine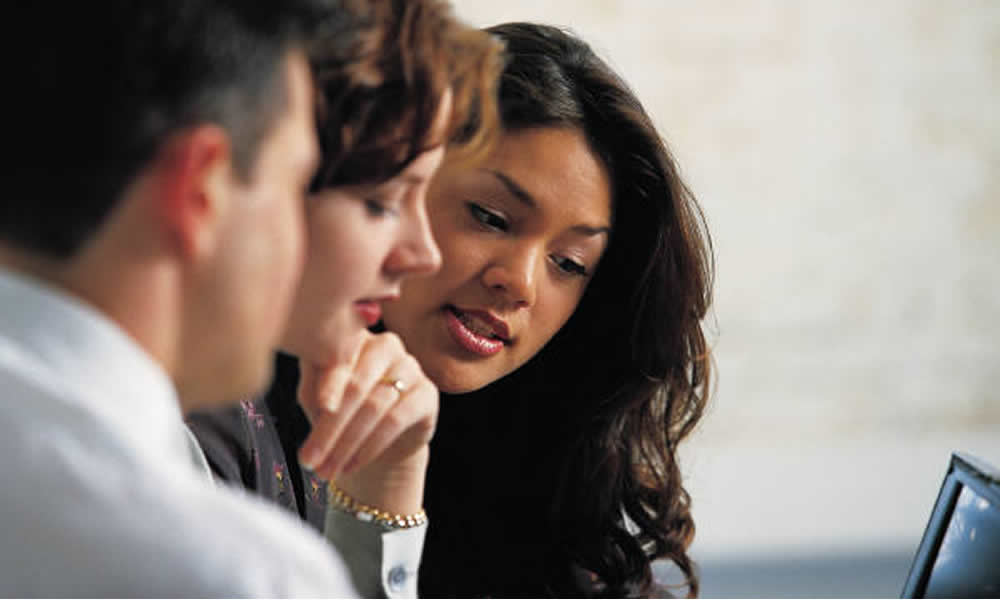 The quick read summary...
The gold mine that you happen to be sitting on is your event feedback data and is essential for planning your next event, even if you're a pro at this. First of all, collect it in a way that will give you the best results, that means a combination of tick boxes and narative. Anonymous feedback is invaluable as respondents don't hold back. Bear in mind that any data you collect has to comply with the GDPR and Data Protection Act, only collect what you need and can justify and with analysis. Was the topic OK for your audience, did you have enough to keep them interested, was the speaker up to the job and once you've looked at the answers, you'll have a wonderful event next time.
Marketers always say that you need to know what your customer wants so that you can provide what they need. How does an event organiser know what event content their audience wants ... it's by looking at data from the previous events. The deeper your understanding, the better the outcome and with just under half of event planners questioned saying they use event tech to provide actionable data, could they mine the data gold more effectively to create stand out events?
How would you define 'event data'?
Event data is anything that will provide a picture of your event. It's facts and figures collected about your event. It will come from people who attended and, just as importantly, ones that didn't manage to turn up and insights from your speakers. All of this provides a picture of your event.
Why do you need to collect event data?
I'm experienced, so why do I need to collect data? The answer is that data will produce an improved event that provides enough of a reason for your prospective market to attend. Even if your event is an online one, there will still be costs involved and having a good idea about who is most likely to attend and their objective, will create your best event ever.
If this is your first event, what then?
If it's your first event, it's a different approach and whilst your concentration will be on providing a good event for your attendees, whether online, in-person or hybrid, try to keep in mind that you'll need to collect information about your event. Whilst you're designing your first one, think about the information you'll need out of it to create your next event. Information like, was the presenter a suitable match for your audience, was the webinar provider capable of providing a good service, did the marketing work and you had enough attendees?
How do I collect the data?
Event data is only worthwhile if you can use it. Be mindful about collecting information in a variety of ways, not only a tick box or multiple choice questionnaire for your attendees but also allowing your respondents a free reign to express their opinions. The free form narrative will be more difficult to analyse but it will allow you to get a better understanding of the attendees' motivation for attending and whether you fulfilled their aims. They may include useful suggestions for your next event. If you use an event management system that has a questionnaire facility built in, you'll save time and money by only having to research providers for one system and their data protection policies and more importantly, you'll know where to access the data! This is essential to help you comply with the Data Protection Act 2018 in the UK and GDPR for European citizens.
When it comes to analysing your data, you'll know which presenters and topics to use next time. Not only that, you can analyse:
whether your audience engaged with your event marketing and how many emails it took for them to register
the attrition rate in getting your attendee from logon to arriving at the webinar
whether the webinar provider was suitable (if this was used) and if other technology (for in-person) gave good value
the event's duration matched your audience's expectation
the start and finish time was appropriate and you didn't lose your audience during the event
if your audience profile matched your expected one
whether your audience engaged with your speaker
was there a positve vibe in the audience
What should I collect?
How many people registered and attended is a good place to start. As mentioned before, not only a questionnaire with a set of defined responses but also an opportunity for your respondents to express their opinons. What should you collect to inform your next event, here are some ideas to mull over:
how many people visited your website/interacted with your social media and found your event from your email advertising
how many people bought tickets/signed up for your event
how many of these attended
if people didn't attend, why not
of those that attended, find out their age group, gender (if applicable) and their reason for attending
did they stay for the duration of the event
how many people gave feedback
repeat attendance
which topics were most successful
Your aim is to gather enough information to get a good idea of who your customer is and what they want of your event. With specific information, you'll be able to target your email marketing, which venue to use, the duration of the event and the topics which will appeal to your prospects.
GDPR and Data Protection Act needs to be complied with
However, you do need to keep the GDPR and Data Protection Act when devising questions. According to each of the pieces of legislation, you will need to be able to justify collecting each piece of information. Attendees are becoming more aware of what information is collected and why and you can't just collect it because you want to.
How to turn data into action
Now you've got the information, what do you do with it? With the personal information, you'll build up a picture of your attendee, what they're interested in and which topic prompted them to attend. When you've got an image of the attendee, you'll be able to tailor your marketing towards them more successfully. You'll know what makes them tick! You'll also find out if they're interested in your company/professional association.
A super successful event
What does it look like? What does your super successful event look like? It depends on your aims and if you collect sufficient event data, you'll be able to see whether you've achieved them. Don't forget to keep collecting data, keep asking your attendees and analysing the data so that you're well informed to design and carry out your next event.