Virtual Events In The Metaverse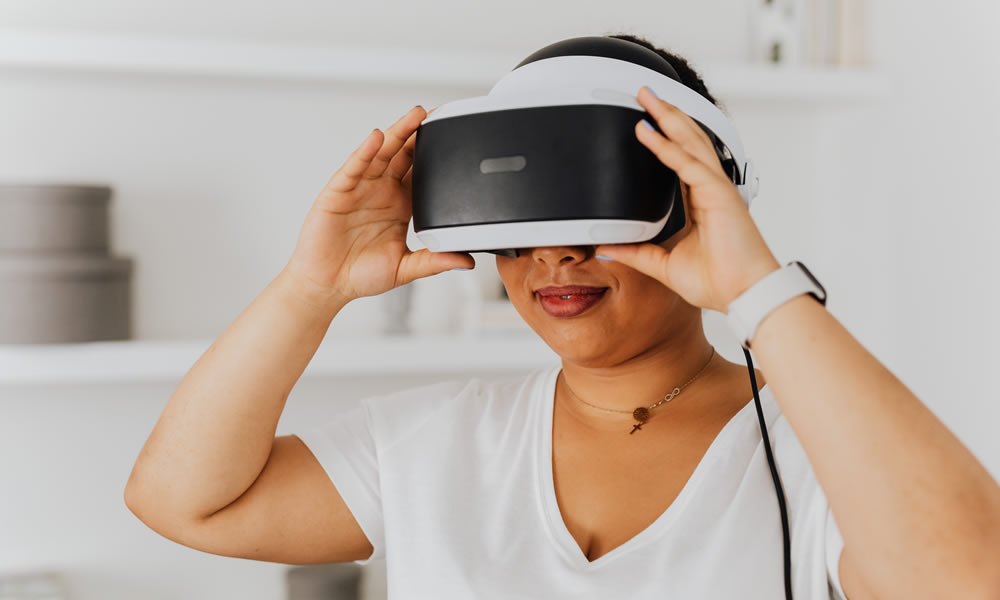 The quick read summary...
Zoom rescued events during the pandemic and we're grateful for all that it did. We're longing to return to in-person events and attendance is increasing but there's another threat on the horizon - the metaverse. Is this going to kill off in-person for good, what's the future for the metaverse?
Is virtual about to kill in-person events?
Is the metaverse about to kill in-person events?
Zoom came to the rescue
We all know the story of how virtual rescued events and kept communities together during Covid. Even my aged aunt now knows how to use Zoom, although she sticks to how she accesses the webinar and gets completely thrown if she has to do something else! Is this push towards virtual events going to continue, are we going back to in-person events having been starved of event prof contact or are we moving towards the metaverse? Will the metaverse kill in-person events off totally?
McKinsey reported that 32% B2B buyers would happily spend between $50,000 - $500,000 as a result of a virtual negotiation rather than face to face which is up from 21% in March 2020. People are becoming more comfortable with virtual situations and 32% of respondents said that they are likely to sustain the new virtual way of conversing with new and existing clients rather than return to face to face or even phone calls. There does seem to be a growing comfort in having these conversations in the virtual world rather than the faff of inviting sales people to the office.
Zoom has changed our perception
We realised the benefits of virtual and perhaps we've become lazy. We can sign up to any event around the world and because there's a lower overhead, if we don't actually attend, we reason that it doesn't matter so much. We don't have to commit ourselves to travel costs, perhaps accommodation costs and the time away from our office or seeing clients. We no longer have that loyalty to an event because it is just so easy to attend or not. But, it does have advantages in that we can network with people around the world, it does widen our world view if we've not had that opportunity before and it does mean that we don't have the stresses involved in travelling, perhaps coping with missed connections, strike or crowded transport.
But, we're social creatures and being able to chat to someone sitting next to us whilst waiting for a presentation or having a refreshment break means that we're building our own networks and that's the piece that's missing from a virtual event. So now we've got the metaverse events looming ahead of us and will that bridge the gap between the brilliant things that virtual enabled us to do and the personal contact that in-person brings? I think that it's a pretty good attempt at bringing the two things together.
Is the metaverse a threat?
If you've not totally sure what the metaverse is, it's the virtual creation of a space in which real life is replicated, you may have heard of Second Life which was an early incarnation of a game set in a virtual world which replicated real life. However, virtual worlds have moved on and any sort of world can be created even an event one. To participate, attendees or gamers create an avatar to represent themselves and wear headsets to view and hear the virtual scene and interact with others and objects. I think I'd be tempted to make a taller, thinner and more athletic version of myself for my avatar. The aim would be to move around the event space, interact with fellow avatars and exhibitors just as you would in a real life situation.
The exhibitors would still be able to have conversations with potential clients in a familiar space and networking would still go ahead in the usual refreshment and theatre areas. The venue size could be limitless as there's no restriction on space, although I couldn't forsee event organisers creating a huge exhibition space just for the heck of it because the attendees would want to feel that they'd got something out of attending and therefore willing to repeat the experience.
If the organisers make it an unpleasant experience, attendees would not return, which leads me to the question of policing the area. We have codes of behaviour that we abide by in real life but these are pushed to one side in the virtual world. Just think about how trolls hide behind fake identities to make unpleasant comments on social media posts, the metaverse is just as unregulated and can be an unsafe space especially for women. Researchers found that there was inadequate provision to report violations in Meta's Horizon Worlds and Horizon Venues which is going to cause people to think twice about attending events in those spaces. In the virtual world, as in the real one, we need to feel safe as one of the basic requirements of Maslow's Hierarchy of Needs.
Pricing a virtual exhibition
There are other uncertainties, like pricing. How do you price a virtual exhibition space? It is possible as shown by the Second Life experience; it has its own currency and prices for goods and services, so it will be possible to price a metaverse exhibition especially as it needs to reflect what exhibitors will want to pay for the space.
I think that the exhibition metaverse is an exciting extension of the virtual world we experienced during the pandemic. It bridges the gap between being able to network, listen to presentations and wander around an event and the virtual option which is a passive experience. Care needs to be taken by the organisers to make it a safe space for everyone which presents challenges, however, it's a good compromise between the advantages of the two worlds; in-person and virtual.
Resources