How To Choose The Best Event Management Software For You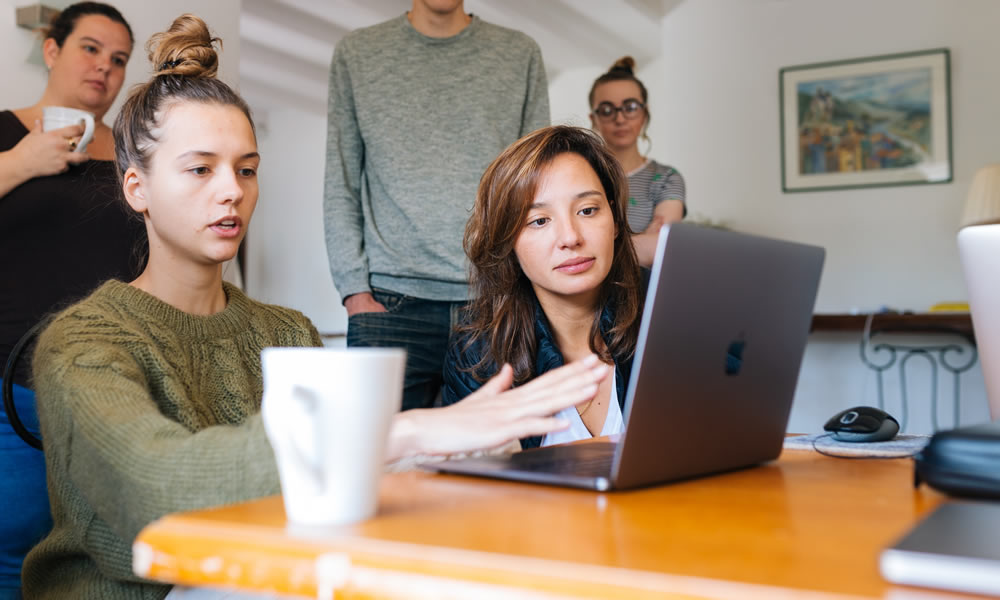 The quick read summary...
Choosing a new piece of software has a certain amount of risk involved. It's got to work for both you, your team and the attendees. Have a look at the article to guide you through the process.
Finding the right event management software for you may seem quite a task, especially as there are so many options on the market.
The simplest solution is to ask a website programmer to set up a data capture form for your website and you're ready to take bookings, but this basic approach won't give you any of the benefits of properly designed software. But before you decide which supplier to choose, you do need to think about the types of events you want to run and what you want out of the event management software.
The basics
For event registration software to provide the most basic service, it needs to register attendees to your event and that's it. But, software has moved on and the expectation is that you'll need to communicate with your audience, so having the facility to send out emails to confirm a successful registration and subsequent reminders to keep your event uppermost in their minds is essential.
If these things can be done via your existing website with a white label approach, your audience will be reassured that it's you running the event. You'll also need remote access and if the event data is not kept on any of your devices, that's a reassurance for you in case the device gets lost, or worse, stolen. Collection of feedback data within the same software is essential as it minimised the number of apps that you need to co-ordinate. With these in mind, you'll need to think about how the data is stored and used.
Think about the data
Identify the information that you'll need to run your event. Bear in mind that when collecting data, you'll need to bear in mind the Data Protection Act and GDPR. In particular the two aspects you need to think about are where is the data kept, in which country and are you collecting only the data you need and can justify collecting? Citizens of the EU need to have their data stored either in the EU or in an approved country as do UK residents. The data that you collect will become the basis of your future events and help analyse your past successes.
There's also something that you may not have considered; the knotty problem of how much do you want to share your event with your competitors? Some software suppliers advertise all events that are organised using their software, meaning that your event is competing against your competition. Do you want competitors to poach your potential attendees?
What else do you want the software to do?
Would your event management software get in the way of attendees signing up? If the registration process is long winded and complicated, attendees will give up quite quickly. Don't just look at the software from an organiser's point of view but also from the attendees, it'll make a big difference.
After getting attendees to sign up, the next most important thing is to help remind them to turn up. Reminder emails are necessary prompts to reduce your no-show rate. Does your choice of event management software have this facility?
Analysis for future events
How will you use the data once you've got it? We've moved away from the evaluation sheets filled in at the end of a session with the presenter standing in front, which didn't give a true reflection of the event. Remote forms can be so much more revealing and you need to consider whether software with a built in feedback collection or a bolt-on piece of software will be most convenient. The thing to bear in mind with bolt-on software is your attendee data is shared with yet another provider and you'll need to make sure that they comply with the two pieces of law mentioned above.
Check in desk for a swift entry to your event
Are you running in-person events and have you thought about the check-in desk? It's an overlooked facility but if you've got something that will check-in your audience in as Covid safe way as possible, without the need to touch anything, that will reassure your attendees from the start. And you'll need to ensure that the process is quick and simple for your attendees, if it creates a bottleneck, people will start to become uncomfortable, especially with Covid still present in the population and you'll start off with a poor impression of your event.
Checklist
What are the actionable points in the search for event registration sofware?
Make a list of what you want your event to be
Think about where you want your attendees' data stored and find suppliers that you think will help you comply with all the relevant legislation
Ask if reminder emails come as standard
Are things like check-in desks are available for your in-person events
Is the software attendee friendly?
Good luck with your search
Investing in new software is always a bit of a gamble. In this case, your event software should create a welcoming link between you and your attendee and if it does that, you're onto a winner!