Which Is Greater, Quantity Of Data Or Number Of Ants In The World?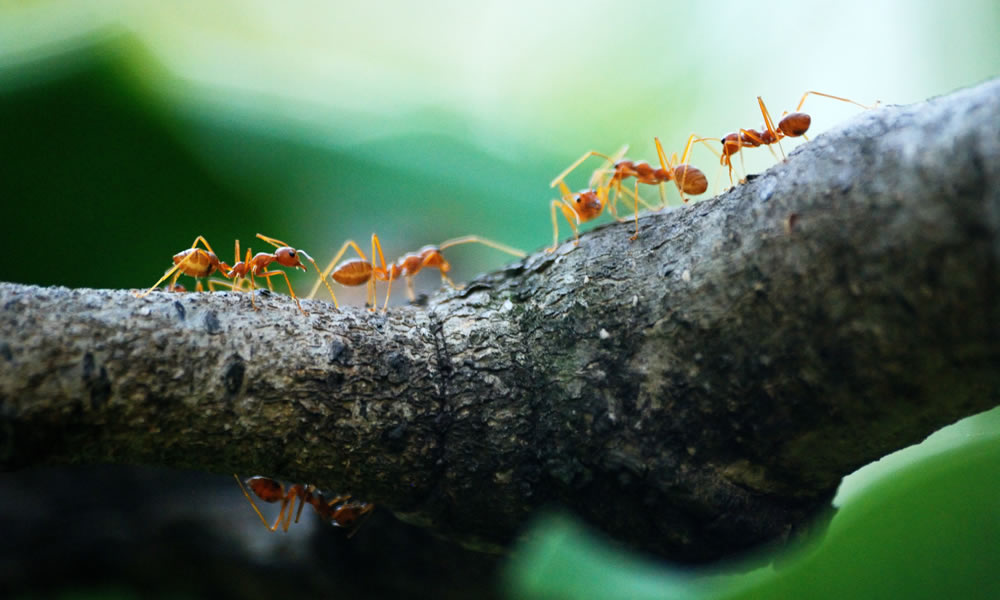 The quick read summary...
The amount of data in 2010 the world's inhabitants created,captured, copied and consumed on the internet, was 2 zettabytes or 2 trillion gigabytes (Statista). More than all the ants in the world at that time.
All of this data needs to be sorted in some way so that we can make sense of it, otherwise it's just ones and noughts and has just about as much meaning.
What is all this data?
What is all this data? Every time you use your phone, computer, GPS or mobile device, you're creating and using data. Some staggering statistics of worldwide use in just one minute (2021):
5.7 million Google searches
64,440 photographs are uploaded to Instagram
1,500 activities shared by athletes on Strava
148,000 messages sent on Slack
Just having this data doesn't move us forward. What we need is to make sense of that data, to analyse it so that it has meaning and can be used for anything, including planning events.
Plan, plan, plan
Before actually collecting the data, a few ground rules for the event planner need to be in place so that the data can be used effectively:
a. Use a common and consistent language. For example, are the words hybrid or online used correctly when recording types of events and does everyone in your team accept and use them.
b. A common and consistent method of storage for this data. Is everyone using the same database, spreadsheet or app to hold the data in a central place, accessible for all the staff who need to use it.
c. Do you have protocols in place to cover the data definitions, storage, access and use.
Feedback sheets weren't very effective
Event data used to be gathered via the feedback sheets left on chairs to be filled in at the end of the session. Unfortunately the sheets were filled in hastily, with some thought but with half an eye on the time and the exit. These feedback sheets changed into questionnaires emailed out post event and allowed for deeper reflection and less inhibition about the presenter's abilities or the venue's approach to the event. As it was more considered, this data became more useful to the organiser. What an organiser needs now, though, is data that can lead to outcomes.
The main question is 'what data should be collected?' because the event cannot be re-run just because a vital question was left out of the questionnaire. The data can be divided into two sets, quantitive (statistical) and qualitative (descriptive) and the event planner can use both of these to great effect.
The quantitive data that an event planner can use are:
The number of attendees
The number of tickets sold prior to the event
New sign ups versus repeat attendees
Demographics
The duration of their stay
How long after your invitation email was distributed did people sign up
How many times did the invitation email have to be sent out before people signed up
How many people signed up for further information or mailing list
Website visits
Pre-event social media interaction; followers, likes, retweets
Post-event social media interacton
The qualitative data that can be useful:
Comments on social media
Comments on questionnaires
Comments from attendees whilst at the event
Data showing movement around the event
From all of this, the event planner can determine whether the communication methods were correct for the target audience, the duration of their stay, whether they interacted with any exhibitors if there were any, if the presenters and/or exhibitors were liked and whether the attendees were involved enough in the event to want to feedback their opinions.
To wrap up
There's so much data around now that it's difficult to see what can help and what will hinder but with careful planning, the event organiser can use previous events to create a fantastic event. If this is the first time for the event, the event planner can collect data during the event process and make adjustments as necessary.
Resources