The Good Business Charter Has Accredited Plus4Group For Another Year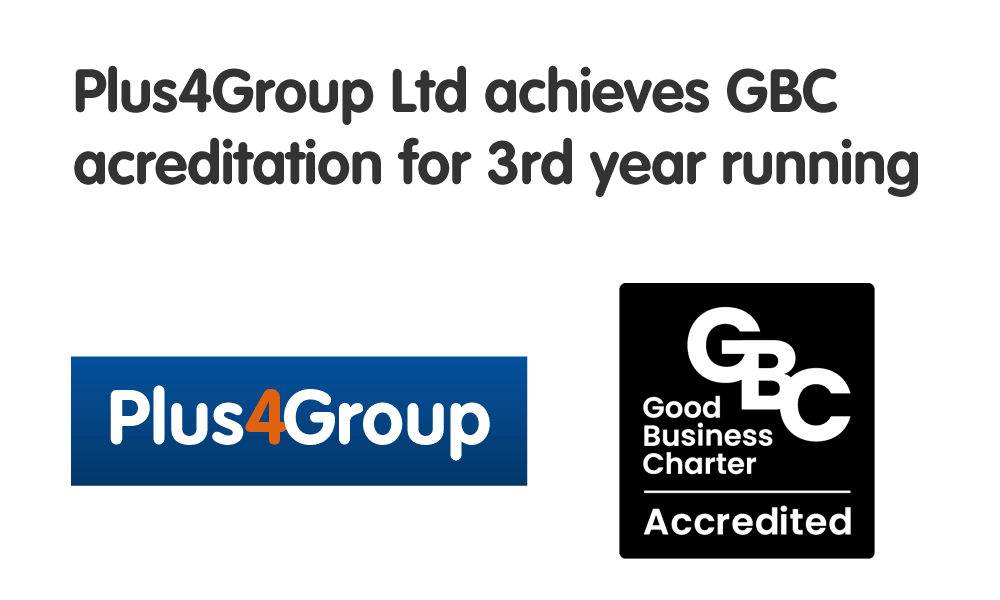 Wow!
For the third year running, we've been accredited by the Good Business Charter to be a member. If you haven't heard of the Good Business Charter before, it's an accreditation to show that the business is a reputable one and is guided by responsible business practises.
It's an exclusive group because there are 10 criteria against which the company is measured, things like paying suppliers on time, paying taxes and not using tax avoidance schemes and a commitment to customers. If you are interested in becoming a member as well, have a look at the Good Business Charter criteria: https://www.goodbusinesscharter.com/our-10-components/
The GBC had attracted over 1,000 members in its first two years, with members ranging from The Joseph Rowntree Foundation, TSB, CBI, Deloitte, St James' Place, Brompton, London City Airport and Aviva. It's not just a place for big business, after all they have the manpower to join this type of organisation, but it also has space for SMEs and microbusinesses as there's a streamlined application form for this size of business. If you fit the criteria, GBC want you to join, whatever your size!
Teresa, co-founder and director of Plus4Group, said that joining the Good Business Charter "was something that we didn't hesitate to do as soon as we found out about it because it reflected what we already did. It was one of the easiest business decisions that we had to make".
During the 2020 pandemic, the scammers have honed their craft, the Good Business Charter mark shows that the company that you're about to do business with is decent, honest and truthful and a good company to work with.