Can Fake News Win Elections Or Crash Your Business?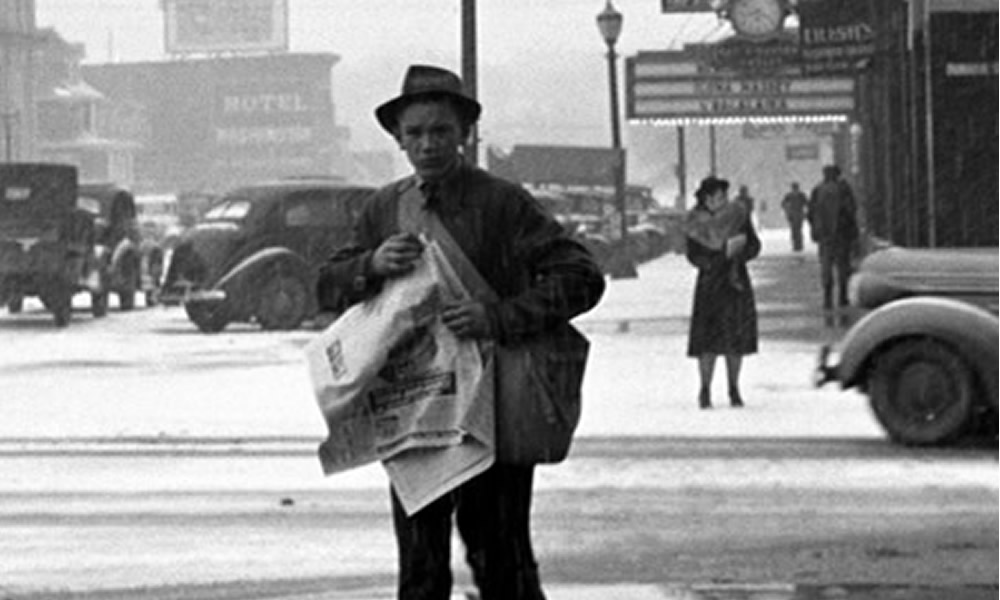 Fake news is news.  Big news.  And has been blamed for everything from Brexit to Hillary Clinton losing the American election.  With 62% of the American adult population using social media to source their news, and 18% of them doing so often, fake news has a perniciously wide reach.  What effect does it have on news, on business and on us?
The temptation of fake news
Fake news is easily perpetuated and as it gets more 'likes', the temptation is to believe it is more powerful, as we're basically herd animals and if your friends believe it, you will. It's called the power of social proof. When a story erupts, the view that someone takes about it will be supported somewhere on the internet. Conspiracy theories existed before the internet and these theories are shared and reinforced by 'likes' and 'shares'.
Are younger people more vulnerable?
The unscrupulous find it's easy to perpetuate myths and fake stories amongst the young as they may not yet have developed the ability to analyse and don't have the life experiences and maturity to analyse information to verify the accuracy of a claim. Myths about school closures due to bombs, about teachers having inappropriate relationships with pupils or even a teacher kidnapping a pupil take time to resolve and, according to one Headteacher, it may take up to 20 hours to sort out a false story once it's hit the fake news websites and been circulated amongst the pupils.
Education is the key
With so many stories circulating on fake news websites and social media, education is arguably the best way of tackling this phenomenon.  Social media survives on feeding the customer what they and their friends want to hear.  Social media excels in sharing what people are interested in and if that happens to be incorrect, there's nothing to rectify it.
When faced with a fake news story about a school, students, and their parents, need to question what they are reading and not automatically assume that, because it's on the internet, it must be true.  Students need to see from their parents and from their teachers that these stories should be tested and checked against what is known to be true in order for them to make an informed decision about its validity.
Businesses fight back
Businesses faced with the similar situation of having fake news distributed about them need effective counter measures.  A statement from the company is usually the first point of contact with customers and media as a holding measure to reassure and rebuild confidence.  The next step is to get in front of customers, stakeholders and organising a meeting to put your side of the story is an invaluable way of dispelling myths.
Using events to combat rumour and fake news is a well-established and effective tool.  In fact it's part and parcel of how financial markets work.  Public companies are required by law to issue official statements to advise and explain significant changes that could affect the performance or value of the company.  Typically regular updates will also be presented to their largest shareholders and financial journalists at a briefing event.  This allows the company to see the audience reaction, field questions and clarify their message if those they need to influence have misunderstood or misinterpreted what was intended before that gets circulated in other media to the rest of the world, thus reducing the likelihood of damaging mis-information.
Meanwhile other media outlets are investing in dispelling fake news to reinforce their reputation as a trusted news source.   Reuters is reported to be developing an algorithm to sort out fake news from true.  They are doing it by cross checking the source, allocating scores to tweets about the story, whether it includes pictures, whether it's from a verified account and the way that the news is written.  The verification level then leads to a decision on whether the news has been faked or not.  Le Monde is developing ways of eliminating false news, as is The Trust Project, but one thing is certain, we cannot rely on social media to sort this out as it's not in their interest.
And did fake news hinder Hillary Clinton's attempt to become America's first female President?  Hillary herself, in a speech recently, addressed the problem of fake news and the fact that people believe what's on fake news sites with potentially disastrous consequences. The social media sites deny responsibility but I leave you with a comment from a former social media website product designer, Bobby Goodlatte :
"Sadly News Feed optimises for engagement.  As we've learned in this election, b******t is highly engaging".
The Guardian newspaper's quiz tests whether you can truth from fake.  I scored 7/10.
References: