Watch Out, Watch Out, There's A Drone About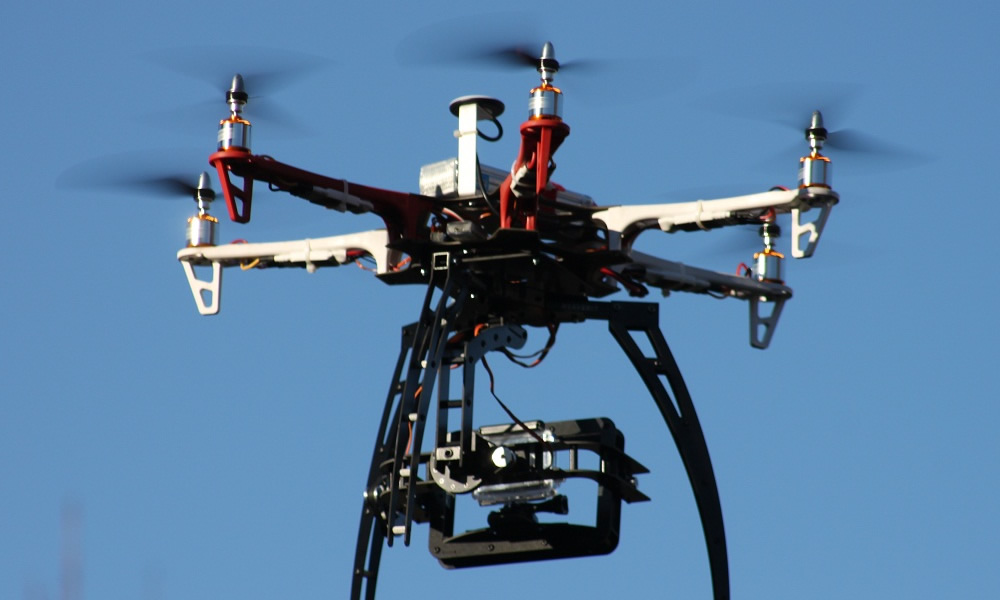 How can you prolong the feel good memories of the event? Uploading the edited highlights to a video sharing website will keep the event fresh in the minds of your attendees, generate momentum to participate next time and provide advertising material for future events. It's a great way of reminding people what a wonderful time they had with you.
What can be done with a drone?
In fact, drones are being used in all sorts of events. They are being used for filming images which would have been impossible to view before now, like the top of buildings, inside dangerous zones and areas of inaccessible countryside. Some examples:
Filming the event

This film is of fireworks https://www.youtube.com/watch?v=d-wnDCJ3rgU

shows that drones can be used where hiring a helicopter would be very expensive or a cherry picker wouldn't be appropriate.  The footage can be broadcast on large screens around the event site to give an extra dimension to your activity.

Influence the mood

Footage of inaccessible areas of a building that would interest your audience and used as a backdrop to your event for example the film shot by a drone flown over Chichester Cathedral https://www.youtube.com/watch?v=BbrM_pH00OU .  In the same vein, inaccessible countryside such as this footage of the Scottish wilderness https://www.youtube.com/watch?v=KE8-flJJNT0 could be used as a backdrop to a Scottish themed event. It really is beautiful countryside and this way you don't have to put up with the midges.

Entertain your audience

These drones have been fitted with LEDs and the footage is quite magical. https://www.youtube.com/watch?v=5WWwvIgGbkg or you could go drone racing https://www.youtube.com/watch?v=bR4Gq9qfpnM
And what is a drone?
The short answer is that it's anything that is unmanned and flies.  However, to distinguish it from a missile, it needs to be reusable and have things like a data controlling unit and other support equipment. The UK does have tight rules about how, when and where drones can be flown and this does restrict their use in events. However, there are many companies who hold licenses to fly drones in event situations and can organise your shoot for you.
Legalities
In the UK, a drone cannot be flown within 150m of any organised event with more than 1,000 attendees, nor within 50m of any person, vehicle or structure, within 150m of any congested area or higher than 400m. Images are subject to the Data Protection Act . And it may be obvious, but you need to be able to see the drone at all times. If you pay for someone else to operate a drone on your behalf, they must be registered with the CAA but here are a couple of other things to bear in mind when planning your event:
Stay legal

Check the CAA rules to find a reputable drone pilot and company to film your event.

Create emotional impact

Consider the design of the event and whether a drone will fit in, especially considering the drone's battery life – many of them can fly for only 30 minutes.

Think beyond the day

Think about what you will do with the footage on the day and how you will use it after the event.
When you think back to all the time, effort, expense and equipment it took to get overhead shots of people or places and compare it with the beautiful footage that you can now get with a drone, it makes you wonder what will be achieved in the future. As you ponder this prospect, this shows what lovely shots you can get from a drone flying over a major capital, London https://www.youtube.com/watch?v=2vm7P058h60 .
References:
Thanks also to Lambert Dropping-Hepenstal.