How To Jazz Up Your Badges - Top 10 Tips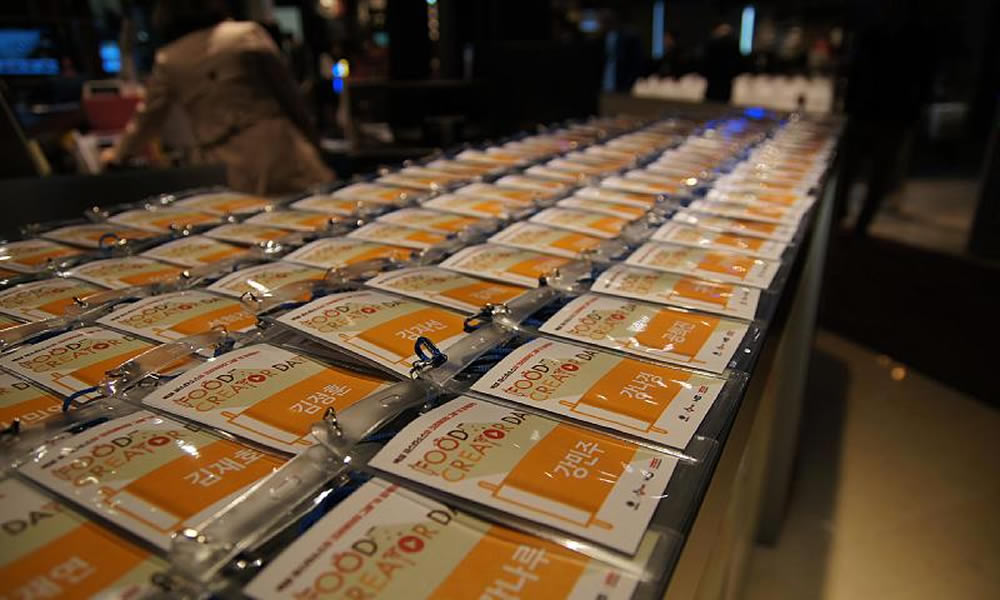 Even though they are tiny in comparison to the whole event organisation, badges are hugely important. The success of your event hinges on 2 things, people being able to either network or exhibitors gaining the details of the attendees and enticing people to come to your event because it will be time well spent. One way you can create a buzz is by having innovative badges to make you stand out from the crowd. Here are few of my favourites.
Top 10 tips to jazz up your badges
1. Use old beer mats
They are available on auction sites and with a label stuck onto one side with the event name and delegate details, it would make your event stand out from the crowd. With a hole made at the top, a lanyard can easily be attached.
2. Old postcards
These are A6 size generally and with the same treatment as a beer mat, a lanyard can be attached. Cover up the address with the event and delegate details.
3. Programme badges
Print out a large badge which has a precis of the event programme details on one side and the event and delegate details on the other. This cuts down on the amount of printed material you'll need for your event.
4. Sticky label
But not just any sticky label, one printed out with an emoji or any sort of character or logo that fits with your event.
5. Wristbands with bar codes
More expensive than the others, but this can be printed with a QR code to combine discounts and exclusive entry into certain areas of the event, along with the delegates' details. In fact, the more I think about this one, the more I like it.
6. Cartoon badges
Have people onsite who can generate cartoons of the delegate which can then be printed onto the badge. You could have so much fun with this.
7. Areas of interest badges
When a delegate signs up and registers interest in certain areas of the event, make sure these are printed along with the event and delegate details, as a reminder.
8. Crochet or knitted squares
For crafty type events, create a badge out of either crochet, knitting or any other type of craft material. Print out the badge as normal, punch a hole in it and attach the lanyard through the card and crafty square.
9. Delegates get creative
You could create a social media competition for the delegates to craft their own badge background (as in number 8 above) and then attach their lanyard to their creation. Good social media publicity for your event.
10. Just a QR code
Print a QR code onto plastic which is then stuck onto an arm or hand. These are simply read by barcode readers for speed and convenience.
Extra one:
11. Would like to meet ...
When people sign up, they indicate the industry/company/area of interest/etc they would like to network with. This is printed onto the badge and networkers identify others they would like to meet quickly. A bit like speed dating.
Things to think about
Holes

How are the badges going to be attached to your delegate? If people are going to be wearing expensive jackets or dresses, using a pin to attach a badge and making a hole in their clothing, is going to put your attendees in a bad mood before you start. Lanyards are a better bet in this case and if you use one of the ideas above attached to it, it's going to be memorable for the right reasons.

Badge Printing on Site

Even with the best plans in the world and all the badges printed out beforehand, there will always be extra badges required on the day. Make sure that you've got some way of printing badges in the entrance, preferably to one side so that it doesn't disrupt the entry queue, and test it out prior to the event starting.

Clarity

Make sure that your badges can be read by everyone if networking is one of your aims. Not everyone has good eyesight and badges with small writing mean that people are squinting at the badge instead of talking to the person.

Collecting feedback

How do you collect yours? And do you make use of it if you do? Leave a couple of days after the event and send out a questionnaire about your event, even if it's an exhibition, to find out what your attendees really thought. Delegates will be able to tell you about the things that add up to make an event more enjoyable like whether the queues for food were too long, it was impossible to get from one popular seminar to another because their locations were too far apart; things like this might deter delegates from attending again.
I love the idea of crocheted or knitted event badges, but then I like crafty things. Whatever you chose, memorable badges and preparation will mean that your event will be useful for both exhibitor, networker or delegate.