12 Days Of Christmas Traditions 2022
Christmas And Its Traditions Around The World - How Much Do You Know About How Others Celebrate This Festive Time Of The Year?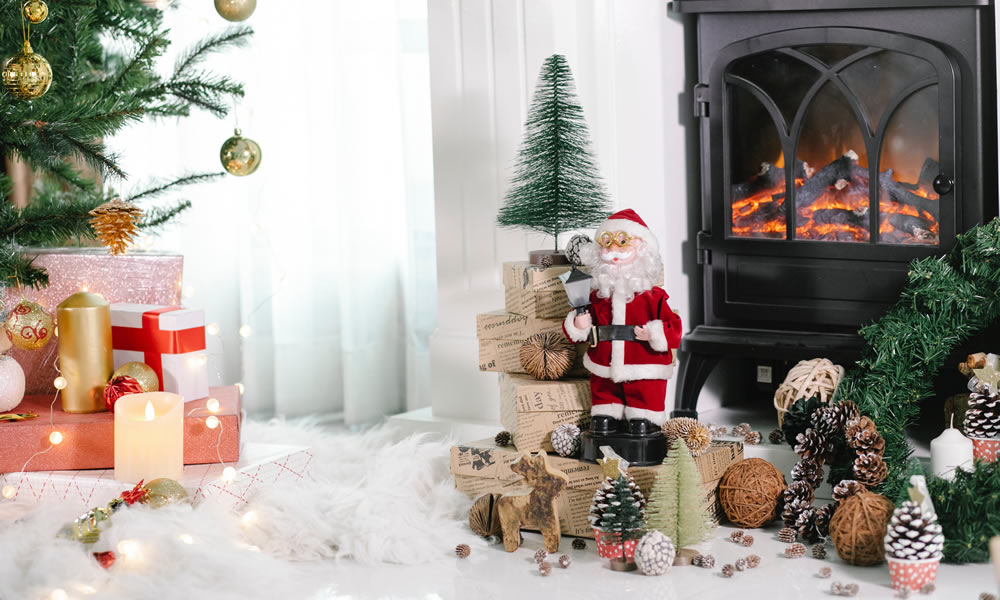 Christmas General Knowledge Quiz
Once again we're delving in to trivia for a few minutes break, why not see how many correct answers you and your friends/colleagues can find tucked away in the back of your mind?
If you like this, you can still play my 2022 Christmas themed quiz.
Quiz: 12 Days of Christmas Traditions 2022
Day 1
Question: 'All I want for Christmas is you' was made popular by whom?
Michael Buble
Maria Carey
Frank Sinatra
Answer: B. The record has sold about 16 million copies worldwide.
Day 2
Question: Stollen has become very popular in the UK. Which country did it originate from?
Spain
Peru
Germany
Answer: C. Germany. Available from Harrods to Lidl and everywhere in between. The most expensive one that I can find costs £88.54 including delivery on Etsy.
Day 3
Question: In Iceland, instead of a turkey, the traditional meat is?
Lamb
Beef
Chicken
Answer: A. Lamb. Another traditional food is leaf bread, made from dough cut into leaf shapes and fried.
Day 4
Question: 'It's a wonderful life' is a popular Christmas film, made in 1946, who is the male star?
Clark Gable
James Stewart
Errol Flynn
Answer: B. James Stewart. The film was nominated for 5 Academy Awards and was allegedly one of James Stewart's favourite films.
Day 5
Question: In the carol, 'Deck the Halls', what were the halls decked with?
Boughs of Holly
Bunches of mistletoe
Christmas trees
Answer: A. holly. Early Christians believed that the spiky holly leaves symbolised the crown of thorns worn by Christ, the berries his blood and the evergreen nature of the tree symbolised eternal life.
Day 6
Question: 'Find the pickle' is a Christmas tradition in which country?
Australia
Singapore
USA
Answer: C. USA. Apparently a pickle shaped Christmas tree ornament is hidden amongst the tree branches and the person who finds it receives an extra present.
Day 7
Question: Which country has the most reindeer?
Norway
Sweden
Finland
Answer: A. Norway. Norway has 275,000, Sweden 260,000 and Finland 200,000, according to their respective tourist boards
Day 8
Question: How many turkeys were sold in the UK around Christmas time in 2021?
9 million
10 million
11 million
Answer: C. 11 million, according to Statista, with the figure dropping 3.6 million in 2020.
Day 9
Question: Sprouts are a vegetable served as part of the Christmas Day meal, liked by some, hated by others! Which genus is the sprout a member of?
Daucus
Brassica
Latuca
Answer: B. brassica. The Brassica group also contains cabbages, turnips, swedes and mustards.
Day 10
Question: Which band had three consecutive Christmas number ones in the 1990s?
The Spice Girls
Oasis
Blur
Answer: A. The Spice Girls with '2 Become 1' in 1996, 'Too Much' in 1997 and 'Goodbye' in 1998.
Day 11
Question: Whilst making Christmas pudding, each household member should stir it and do what at the same time?
Whistle
Hop
Make a wish
Answer: C. Make a wish, to bring good luck. The leftovers, because who can finish a whole Christmas pudding on Christmas Day, can be made into a type of Eccles cake in Lancashire, a type of custardy pudding in Devon or sliced and fried (my favourite).
Day 12
Question: The Royal Family have traditionally spent Christmas at Sandringham. There are only 2 Royal residences which are directly owned by the family; name them.
Balmoral and Sandringham.
Buckingham Palace and Clarence House
Highgrove House and Balmoral
Answer: A. Balmoral and Sandringham. Others, such as Buckingham Palace are owned by the Crown Estate and are used by the monarch for the duration of their life. Historic Royal Palaces administer palaces that are no longer in official use and are open to the public, for example The Tower of London and Hampton Court.