12 Days Of Christmas Traditions
How Much To You Know About Christmas And Its Traditions Around The World?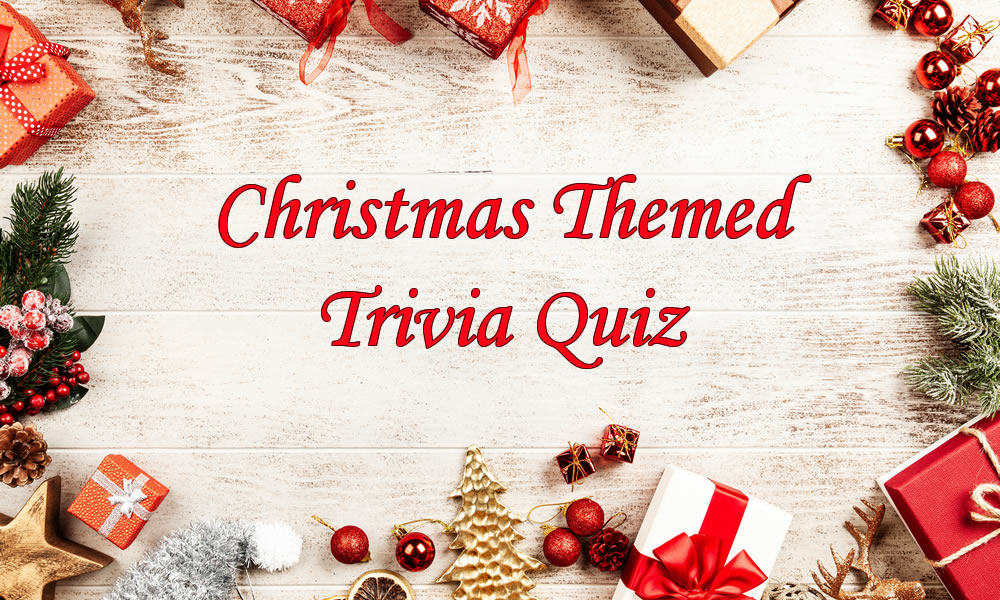 Christmas General Knowledge Quiz
Here we are delving in to trivia for a few minutes break, why not see how many correct answers you and your firends/colleagues can find tucked away in the back of your mind?
Try our lighthearted Christmas themed quiz of 2020 and see how many you can answer
Quiz: 12 Days of Christmas Traditions
Day 1
Question: In Sweden, which famous cartoon is traditionally watched on Christmas Eve'?
Scooby Doo
Popeye The Sailor
Donald Duck
Answer: C. Donald Duck. Also called Kalle Anka och hans vänner önskar God Jul ("Donald Duck and His Friends Wish You a Merry Christmas")
Day 2
Question: In France, on what day of the festivities would you eat a galette des rois?
Christmas Eve
St Stephen's Day
Epiphany
Answer: C. Epiphany (6th January). It's a party dessert with two little figurines or 'feves' hidden in the almond cream; whoever finds one of them will become the King or Queen for the day.
Day 3
Question: Which dessert stems from a pagan fireplace tradition?
Sherry Triffle
A Yule log
Christmas Pudding
Answer: B. A Yule log.
Day 4
Question: Which US state makes the most candy canes?
Ohio
Idaho
Minnesota
Answer: A. Ohio, one company makes 45% of all candy canes sold in the US.
Day 5
Question: Which country exports the most chocolate in the world?
Germany
UK
Switzerland
Answer: A. Germany.
Day 6
Question: Who played Scrooge in the film, Muppet Christmas Carol?
Michael Caine
David McCallum
Larry King
Answer: A. Sir Michael Caine.
Day 7
Question: Which country celebrates Christmas with a Rosca de Reyes?
Spain
Portugal
Ecuador
Answer: A. Spain. Rosca de Reyes meaning Spanish Kings' Cake is an oval-shaped sweet yeasted bread, similar to brioche
Day 8
Question: Which Christmas hit originally released in 1984 has been No. 1 in the UK charts 3 times?
White Christmas
Mistletoe and Wine
Do they know it's Christmas
Answer: C. Do they know it's Christmas by Band Aid in 1984 and 1988, then in 2004 rerecorded by a new lineup of stars as Band Aid 20.
Day 9
Question: Which celebrity won the first ever Strictly Come Dancing in December 2004?
Natasha Kaplinsky
Jason Wood
Lesley Garrett
Answer: A. Newsreader, Natasha Kaplinsky.
Day 10
Question: Which British monarch delivered the first Christmas message?
George V
Edward VIII
George VI
Answer: A. George V on the radio in 1932 with a speech written by Rudyard Kipling.
Day 11
Question: Who played Billy Mack in the Christmas perenial movie 'Love Actually'?
Liam Neeson
Hugh Grant
Bill Nighy
Answer: C. Bill Nighy.
Day 12
Question: Astronauts broadcast which Christmas song from space in 1965?
Jingle Bells
White Christmas
Frosty The Snowman
Answer: A. Jingle Bells, Jingle Bells, Jingle all the way...